ITINERARY: TIBET BIKE TOUR
Day 01: Kathmandu – Friendship Bridge Border - Nyalam (157km) 3500m.
Start early from Kathmandu to the border. Approx. 120km. Go through immigration formalities and continue to Nyalam (37km).
Day 02: Ride to Tingri (approx 160km) 4000m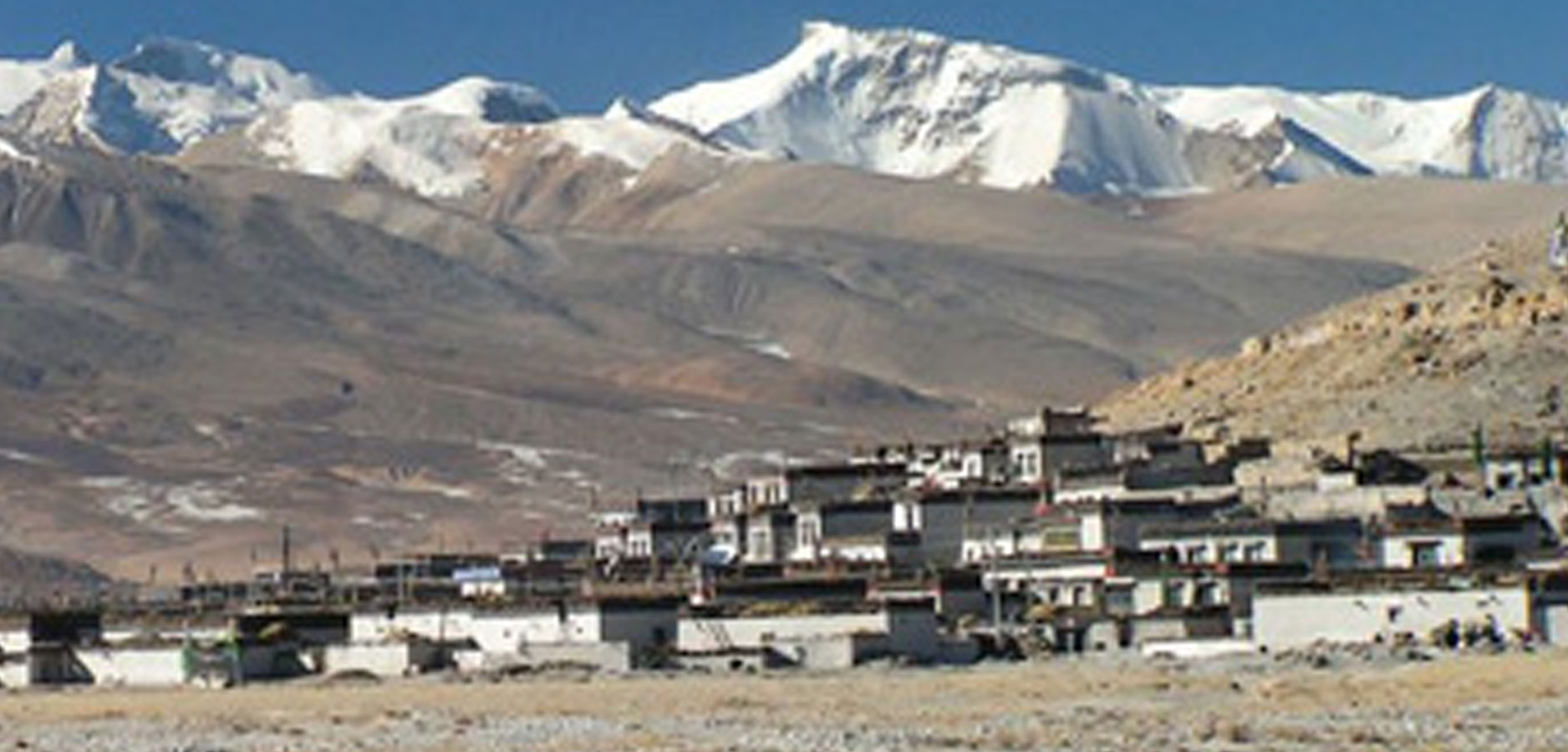 The destination The Tingri Plain is a plain in Tibet, not far north of Mount Everest. Climbers who are headed to Everest often cross this plain after makinga base.
Morning: After breakfast we will start an easy ride up, and there is the main checkpost to enter further up at Nyalam. We will be visiting Milarepa's cave enroute. One can ride to Lhatze (300 km) this day but we are treating this trip as a pleasant journey. Spending a night in Tingri makes you feel more comfortable with the altitude rising. There are great views of the Himalayas towards the south including Mt. Everest. To spend the night at a guest house.
Day 03: Ride Tingri to Lhatse (approx 150km) 3900m
The new town of Lhatse , or Lhatse Xian, also known as Quxar, Quxia or Chusar, is a small town of a few thousand people in the Tibet Autonomous The ride is a pleasant one , and you will be passing a 5220m pass called "Gyatso La" and continue to ride down to the fertile valley of Lhatze for the overnight stay at a local guest house.
Day 04: Ride Lhatze to Shigatse (approx 150km) 4000m
A typical day riding between the villages to Shigatse, the second largest city of Tibet. Shigatse, officially known as Xigazê, is a prefecture-level city of the Tibet Autonomous Region of China, with an area of 182,000 km2 (70,271 sq mi).The ride is across Yulung La (4950m), over fairly unpaved roads in the plateau area. After reaching Shigatse, we would transferred in a better hotel to relax. If interested, you can visit the "Tashilhumpo Monastery", a vast monastery with its own streets, housing sectors, plazas, back alleys and a complex of trees and mountains.
Day 05: Ride Shigatse to Gyantse (90km) 4000m
The ride to Gyantse takes us through intensely agricultural and cultivated areas. Much of the gravel road is lined with poplar trees, which is a distinct Tibetan feature. The drive on this day is just 90km but, if not tired, we can ride to the small, picturesque village of Kardoi from Gyantse (120 km round trip). This excursion will also take you to an old castle, Kumbum and PalchoChode Monasteries. The hotel in Gyantse has good facilities, like the one in Shigatse.
Day 06: Gyantse to Lhasa (280km) via the turquoise Yamdrok Tso lake.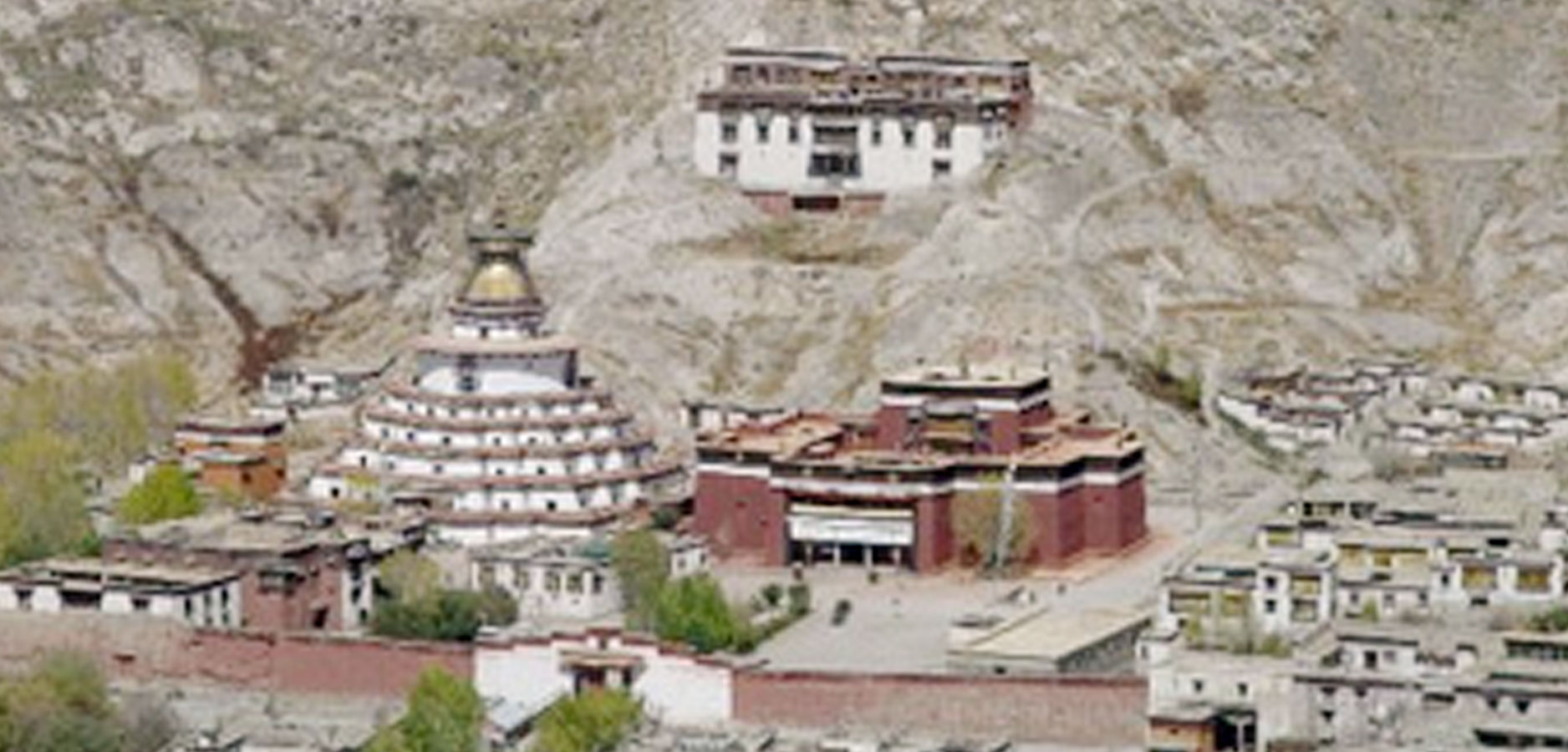 You will ride mostly on a paved road, though which there is an off-road route from Gyantse to the turquoise lake "Yamdrok Tso". We will be crossing the high pass of "Karo La" at 5050m then continue our ride to Lhasa. Upon arriving you may feel as though we have left Tibet and entered China, for the ever increasing Chinese influence - signs, people on the street, development - is ever more pervasive. Nevertheless we will stay there for two full days to acclimatise and take in the awe-inspiring Potala, lively Tibetan Barkhor Markets and other interesting sections of this world heritage site at an elevation of 3650m.
Day 07: Sightseeing tours in and around Lhasa
Ride around Lhasa visiting the various interesting sites (Potala Palace, Sera monastery, Drepung Monastery, Norbulingka (Dalai Lama's summer palace) palace etc.
Day 08: Lhasa to Shigatse (250Km)
Your riding today will be on paved roads. After having breakfast we follow the riverbed of the Kyi Chu river following the same way back until the road adjacent to a bridge at the Brahmaputra valley. Then we take the straight highway riding on the riverbed of the "YarlungTsangpo" to Shigatse, stay at the hotel.
Day 09: Shigatse - Xegar (250km) 4400m
After a good breakfast, we start riding from Shigatse to Lhatse then ascend to the Gyatso La pass at 5220m, finally descend into Xegar and stay in Everest View Hotel (luxurious accommodation after Shigatse).
Day 10: Xegar - Rongbuk via Everest Base camp (approx. 130Km)
This is the day of the much awaited excitement! Get the taste of the "Top of the World" experience. The remote and ruggedness shows the real beauty of the area that makes you stand proud of your achievement. Riding through the remoteness we will slowly ascend to the Rongbuk valley. Excursion to Everest Base Camp- 5200m and back to Rongbuk and overnight stay at Rongbuk Guest house. Roughly 10km from Rongbuk to EBC.
Day 11: Rongbuk to Nyalam and then to Zhangmu (180Km).
Day 12: Clear customs, exit border to Nepal, arrive in Kathmandu. 112km.